Wouldn't you like to be able to communicate with only your gestures?  Learn another language?  Or have secret conversations with your friends and not even make a sound?  Then, American Sign Language (ASL) club is the club for you.  At St.Robert, there is a sign language club to teach you signs, play games, and learn new things. Sign language gives people with hearing disabilities a creative and innovative way to communicate.  Like any other spoken languages, ASL is a natural language with complex structures and rules.
"When people can't speak,  they are looked down on and disregarded, and I didn't like that," says Julia W.(11).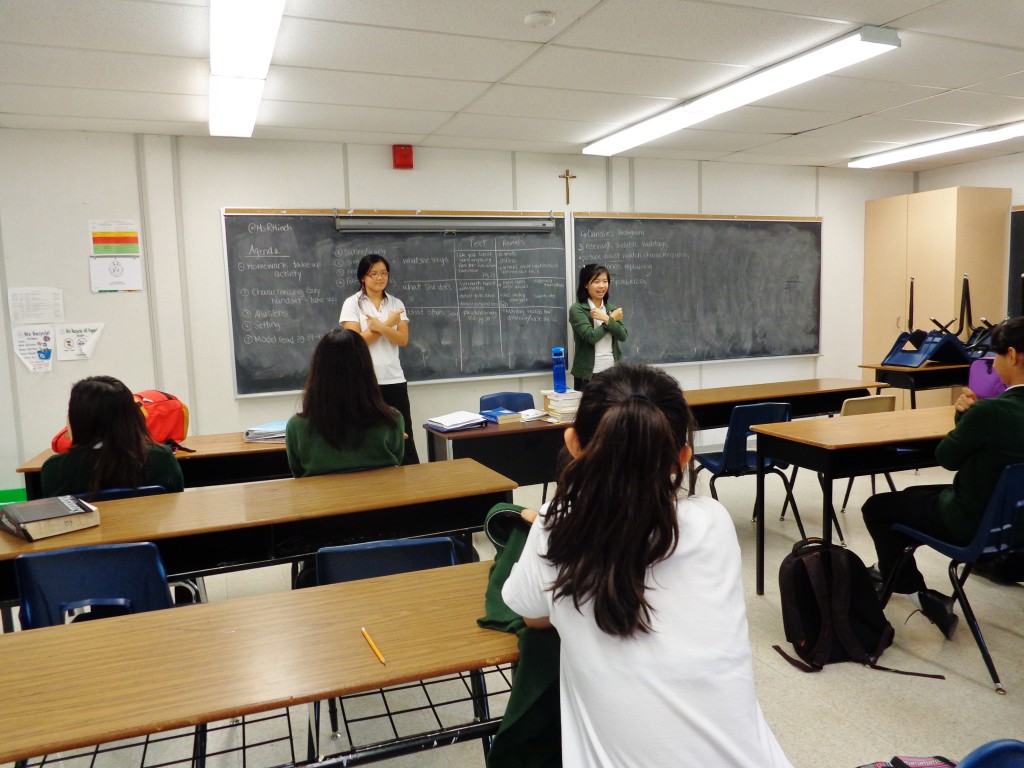 This isn't like any other language, where you learn to write, read, and speak. In ASL, you perform.  Everyone should know sign language because you never know when you might need it (and it's also quite impressive). Luckily, the sign language club at St Robert makes it fun and easy to learn ASL. If you want to learn how to communicate with your hands,  they meet every Thursday in P08.  Hope to see you there!