Winter is fast approaching and hockey arenas are filling up as St. Robert welcomes the lady Rams back onto the ice for the first time in three years. It was the Rams who recently took their season opener 7-2 versus Father Bressani on November 10, 2015 at RJ Clatworthy Arena.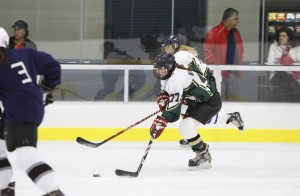 The lady Rams were off to a speedy start as veteran player Christina C. (12) scored three quick goals to get the team motivated with assists from Paris N. (9). The team stayed on top leading 3-0 into the third period thanks to goaltender Grace C. (12) who stopped 20 shots along with two breakaways. Coach Mr. Zavagno encouraged the team to "work hard, don't give up, and have fun," as Father Bressani came back to redeem themselves with two goals in the third period. However, the Rams were always one step ahead as Kira E. (12) and Katherine D. (11) replied with two crucial goals leading the Rams 5-2.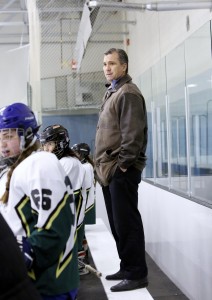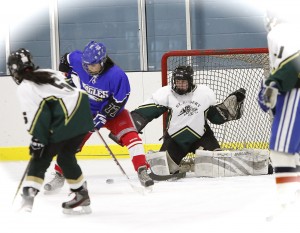 As the game winded down Laura H. (10) went end to end and added a goal. Christina C. (12) sealed the deal for the Rams as she scored what would be the final goal of the night.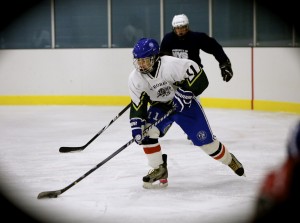 Congratulations girls on the big win as they currently sit atop the YRAA tier two standings. Good luck on the remainder of the season.