For one magical night students from St. Robert were treated to Parisian sights and sounds at the annual semi-formal held on November 26, 2015. Almost 300 students converged at the Royalton which was transformed into the City of Lights for a themed evening of 'Une Nuit à Paris'.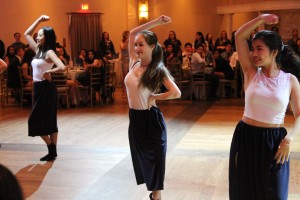 Decked out in fancy frocks and sophisticated suits those in attendance were treated to a bountiful dinner and French inspired crêpes, with twinkle lights and the Eiffel Tower in the background.The festivities culminated with an energetic dance party shortly after the Dance Club entertained the crowd with their skills. The evening also featured outstanding musical presentations from a number of our students.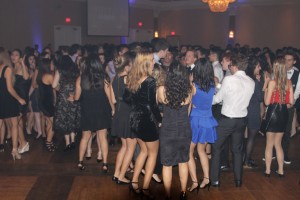 For those not inclined to get their 'groove on', there was a photo booth to capture all the memories. Merci to the Student Council as it was truly an unforgettable night. Au revoir belle Paris!