The Spring Fling Spirit Week was a one week event created by the student council during the week of April 11th to April 15th. A series of activities occurred during this week allowing students to have fun and be more involved in the school community.
The caption for the activity on Monday was "Leave your mark Monday" which involved face painting and hand printing. On Tuesday, students came to school with funky hairstyles and on that day there was also trivia in the cafeteria. On Wednesday, it was a day for gaming in the cafeteria where students played games on the Wii. On Thursday, it was treasure Thursday. Finally on Friday, there was a civvies day and treats were sold to raise money to fight for cancer.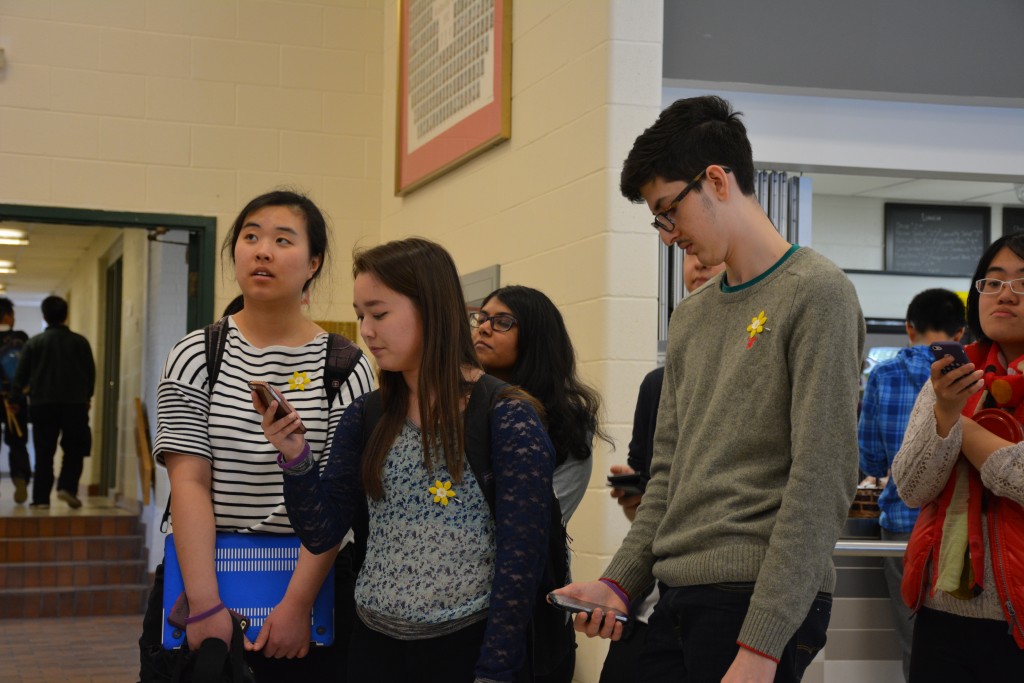 STUCO did an amazing job raising awareness and uniting the St. Robert student body.