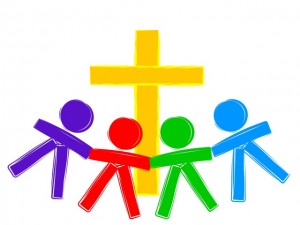 MARY XU (11) | STAFF REPORTER
The LIFE Fellowship is a very impactful club at St.Robert CHS, but students are often unaware of its existence. LIFE Fellowship is designed mainly for students of Christian Faith to come together and worship, however students of all faiths are welcome to join.
Their mission statement is that, "The St. Robert LIFE Fellowship aims to be the light of the school, providing a friendly, supportive and spiritual environment for students to connect with one another through faith." Essentially, the LIFE fellowship aims to be a group that worships the Christian faith together in a way that is also supportive of students of all faiths.
At Fellowship, students often sing contemporary worship songs, play games, and have a Bible study.
The purpose of this club is to create an atmosphere where students of the Christianity branch are able to worship in their own way, despite being in a Catholic school. Fellowship is respectful of the ideas and beliefs of other faiths; their sole goal is to create a space for everyone to worship together.
It is a club that is growing in size, and they would love to see more people attend. Be sure to check them out on Tuesdays after school in the Chapel.