---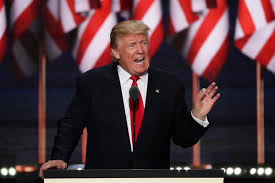 Tiffany C. (10) Staff Reporter
Donald Trump has taken many actions since his rise to presidency and he isn't about to stop. Trump continues to initiate change as he orders Wilbur Ross, a billionaire investor, to remodel the United States trade policy. A formal letter regarding negotiations on NAFTA will be sent to Canada and Mexico as soon as possible.
The negotiations will primarily focus on the country of origin rules and the independent dispute-settlement mechanism. Country of origin refers to the country of manufacture, production, or growth where an article or product comes from, and deals with how much content from outside a given pact a product can contain and still qualify to be shipped duty-free; the rules vary according to diverse laws and treaties. Trump's party is foreseen to have stricter fortifications on the precise products that can cross the duty-free border.
However, there have been long rumours indicating the Americans' discomfort with the amount of power given to Canada and Mexico. The actions that are expected take place will surely upset Mexico. Trump plans on excluding Mexico from the many benefits of NAFTA.  With that being said, Trump's intentions with Canada isn't quite clear, but Canada will definitely keep check of any new information. "The clear indication we have gotten from that side of the operation is that they are targeting Mexico and not us," the official said. "We are keeping an open line of communication with them so we know what things they are planning to do with Mexico and that have a major knock-on effect with us."
During an interview, Justin Trudeau responded positively regarding the border tax on Canadian imports, "We are focused on having a constructive working relationship with the new administration and one in which we highlight the depth of integration and inter-connectedness between our two economies," he told reporters. "Obviously, there are millions of Canadian jobs that depend on the U.S. market, but there are also millions of American jobs that depend on smooth integration and trade back and forth across the border of goods and services." Although given the many alterations, nothing has been set in stone; Canada has not been affected in a negative manner up until this point.